#TeamMKUH represents all staff across our hospital and is our way of demonstrating our commitment and dedication to the individuals that make up our organisation. It is an underlying commitment made by all colleagues, to all colleagues, to create the best possible working environments where individuals can thrive and perform and patients receive outstanding care and experience.
The reference to #TeamMKUH was born from colleagues across the organisation and has since become the driving force behind everything that we do. There are several ways that we enable our staff to have their voices heard and to show our appreciation for the work they do. Some of these are outlined below.
The Event in the Tent
The Event in the Tent is our annual internal conference where, over the course of three days, we host a range of workshops, seminars, keynote presentations and round table discussions for all staff to get involved in. The focus of the event varies each year but is an opportunity for all colleagues to directly input into the future workings of the hospital, from initiatives regarding patient experience to identifying ways to improve the visibility of the leadership team.
Following feedback received from colleagues during the event, several new programmes have been introduced across the Trust.
The event has grown year on year and has now become a highlight in the staff calendar.
Staff awards
The annual staff awards are an opportunity for us to recognise and celebrate staff achievements from across the hospital. In 2022, we hosted our ninth awards event which has continued to grow in both statue and value each year, with more than 400 colleagues receiving a nomination.
Categories range from championing patient safety to recognising the army of volunteers who support the ongoing running of the hospital. An expert panel of judges – which changes each year to appropriate represent our workforce – will produce a shortlist for each category, with those colleagues and teams invited to attend the glittering awards ceremony.
To find out more about the latest staff awards event, click here.
GREATix
In 2017, following significant national research, we launched GREATix – a chance to share some great work that an individual or team has done to look at how we can learn from the positives and share best practice.
GREATix is designed to celebrate positive actions so that we can understand how we can share this more widely across the organisation so that more staff and patients can benefit.
All members of staff are able to put forward the work of others if they believe this is an opportunity that we can share. Since its launch, more than 1,500 GREATix's have been submitted and the success has led to a number of changes being made across various departments.
Health and wellbeing
The health and wellbeing of our colleagues is paramount and we recognise that without happy, healthy, satisfied staff, we cannot continue to deliver an outstanding service to our patients. Our dedicated health and wellbeing programme was introduced several years ago and includes a variety of different activities and services, designed to improve both the physical and mental health of our staff.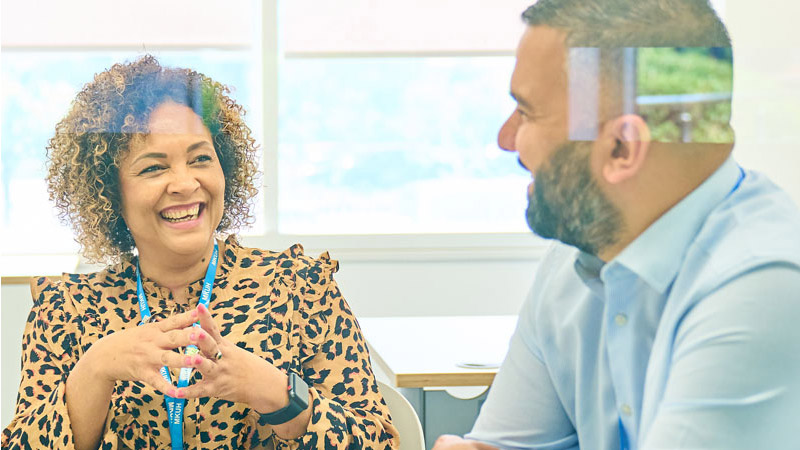 Staff networks
Our people are our greatest asset. When we feel supported and happy in work, this positivity reaches those very people we are here for, the patients. 
Over the last few years, we have introduced a range of staff networks which are forums where staff can share their experiences, ideas and suggestions with like-minded colleagues. Our staff networks will support a fairer and more diverse MKUH for everyone.
They will: 
tackle issues for underrepresented and disadvantaged groups and individuals 

offer a place to come together, share experiences and facilitate learning and development 

help shape and deliver our organisational strategy and policy 

improve the staff experience on specific issues relating to each network.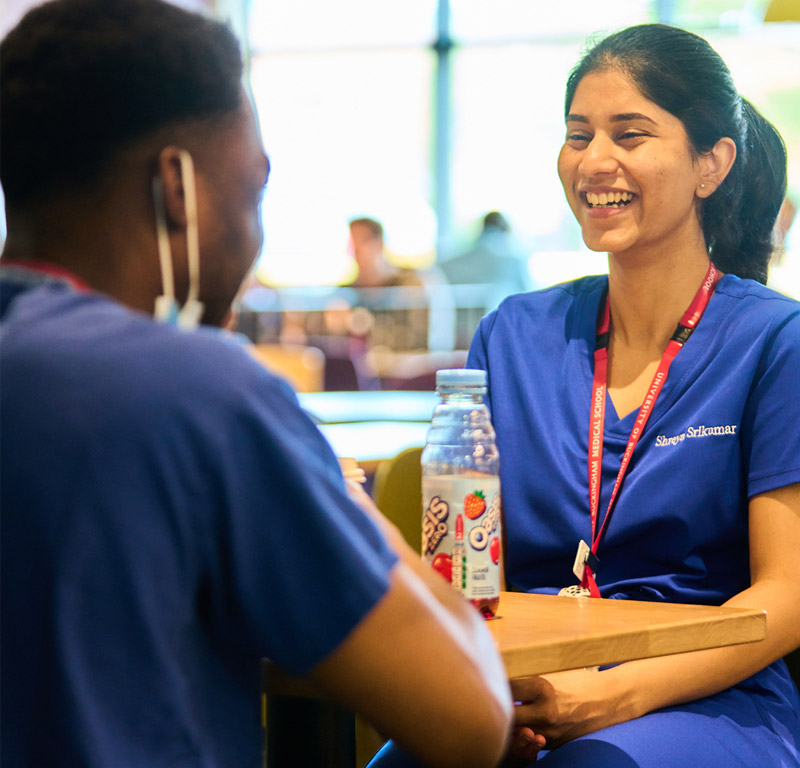 Staff benefits
Our hospital offers one of the best staff benefits packages throughout the NHS.  
MKUH was one of the first Trusts to offer staff free parking as standard from 2019 and continues to do so. We also provide free tea, coffee and milk to all teams across the hospital to ensure that when they need a break, they don't need to worry about needing to bring in their own supplies.  
Our benefits also include gym memberships, car and bike lease schemes (with free electric charging for both) and an extensive health and wellbeing package, which includes support for musculoskeletal conditions and mental health support with 24/7 counselling available.  
We are planning to add to this package over the next 12 months and are considering feedback from staff about adding childcare support, on-site GP services and more social club options to our offer.