Our City, Our Hospital, Our People.
Welcome to Milton Keynes University Hospital
One of the country's most engaged and motivated NHS teams and a leading healthcare employer in the region.

Team spirit, talent and technology all come together to create a unique workplace and culture where professionals and patients can thrive.

Find out about our opportunities and how you can become part of a forward thinking, expanding and ambitious trust with a firm community focus and values.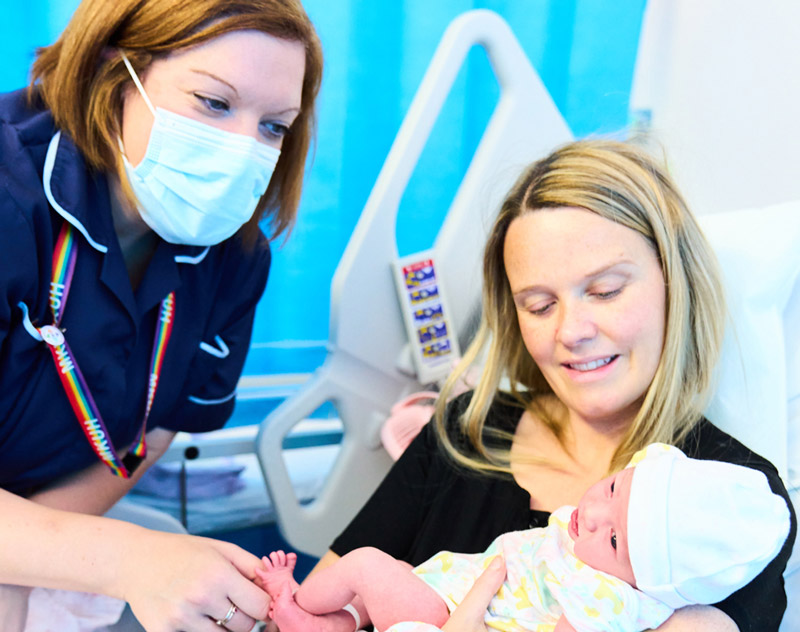 About MKUH
Milton Keynes University Hospital (MKUH) NHS Foundation Trust is a medium-sized district hospital that provides a full range of acute hospital services and an increasing number of specialist services to the growing population of Milton Keynes and the surrounding areas. With around 550 beds and employing more than 4,500 staff, the hospital sees and treats approximately 400,000 patients each year comprising of both outpatient and emergency attendances.
Working at MKUH
MKUH sits at the heart of the city of Milton Keynes, one of the fastest-growing places in the UK. We pride ourselves on delivering excellent care to our patients and believe that the way to do this is to provide the best possible working environments for our staff.

At MKUH, we like to do things differently. We're constantly looking at ways that we can evolve and improve our services and our staff are crucial for driving this innovation forward. Every single member of staff has the opportunity to shape this transformation, from simple tweaks to improve the experience of patients to large-scale programmes of work extending over many months, and in some instances, years.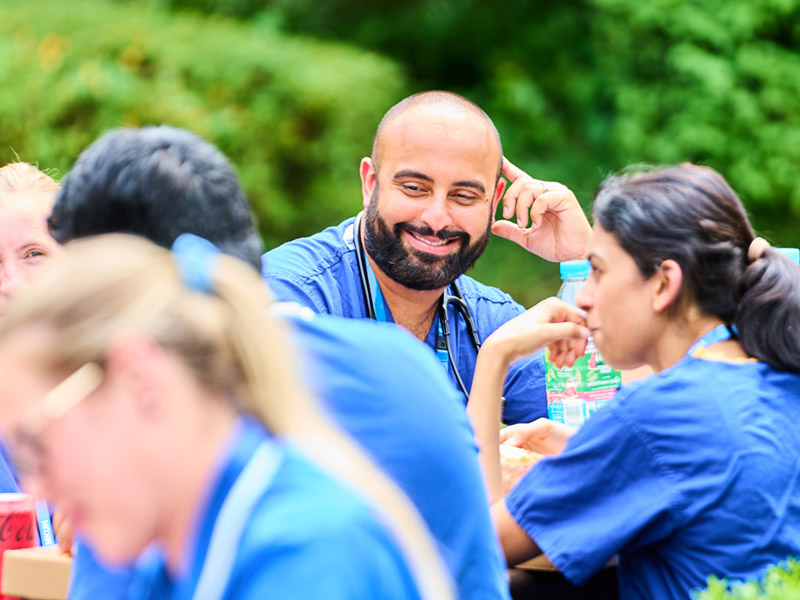 Our Vacancies
We have vacancies in the following sectors:
Living in Milton Keynes
Milton Keynes (MK) is located in Buckinghamshire in the South East England, almost equidistant from London and Birmingham, with excellent transport facilities to both Oxford and Cambridge.

The city is a place different to any other, with a network of parks and lakes within a few minutes' walk of homes and the distinctive grid road system and Redways making it easy to get from one place to another quickly and effectively.

With a population of over 273,000, Milton Keynes is one of the fastest growing places in the UK, with plans to grow to more than 410,000 by 2050. This growth will be achieved by the city's ambitious development plans, with autonomous driving, robotics and sustainability being three of the key industry drivers over the coming years.