Melanie Smith, an ADAU Midwife at Milton Keynes University Hospital, is set to cycle over 100 miles this weekend to raise funds for our neonatal unit.
Melanie is taking part in Ride London, which was established by the Mayor of London in 2013 as an Olympic legacy event from the 2012 London Games. The challenging ride around the capital includes 4000ft of elevation and will be broadcast in the UK by the BBC from Friday 27 May to Sunday 29 May.
The decision by Melanie to take on this challenge on behalf of the neonatal unit was inspired by the rehabilitation of her son, Harry.
Melanie told MKFM, "My son Harry has cerebral palsy and spent eight weeks on the neonatal unit. Half of the money I'm raising will support the MKUH Neonatal Unit and the other half will go towards Harry's rehabilitation after a big op he's got to have this year. I've already raised over £1000!
"Three of my children spent time in the neonatal unit – Harry spent eight weeks in there and I'll always be forever grateful for the care he received. They are true heroes and this is my way of saying thank you. This will be a tough challenge for me both physically and mentally but I'm sure the thought of helping Harry will help me get to the finish line!"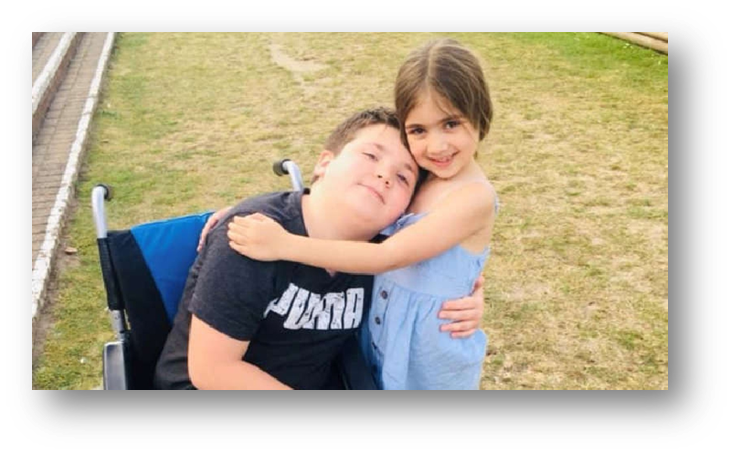 Everybody at Milton Keynes University Hospital is incredibly proud and thankful to Melanie for her efforts and dedication. We will be cheering her on this weekend and encourage others to show their support by donating to Melanie's registered GoFundme page.
If you would like to explore ways to fundraise for Milton Keynes University Hospital, please contact our Charity team via fundraising@mkuh.nhs.uk or visit www.mkhcharity.org.uk