As part of its ongoing commitment to improving patient experience, Milton Keynes University Hospital (MKUH) has opened the Maple Centre, a brand-new facility designed to deliver an integrated approach to Same Day Emergency Care (SDEC).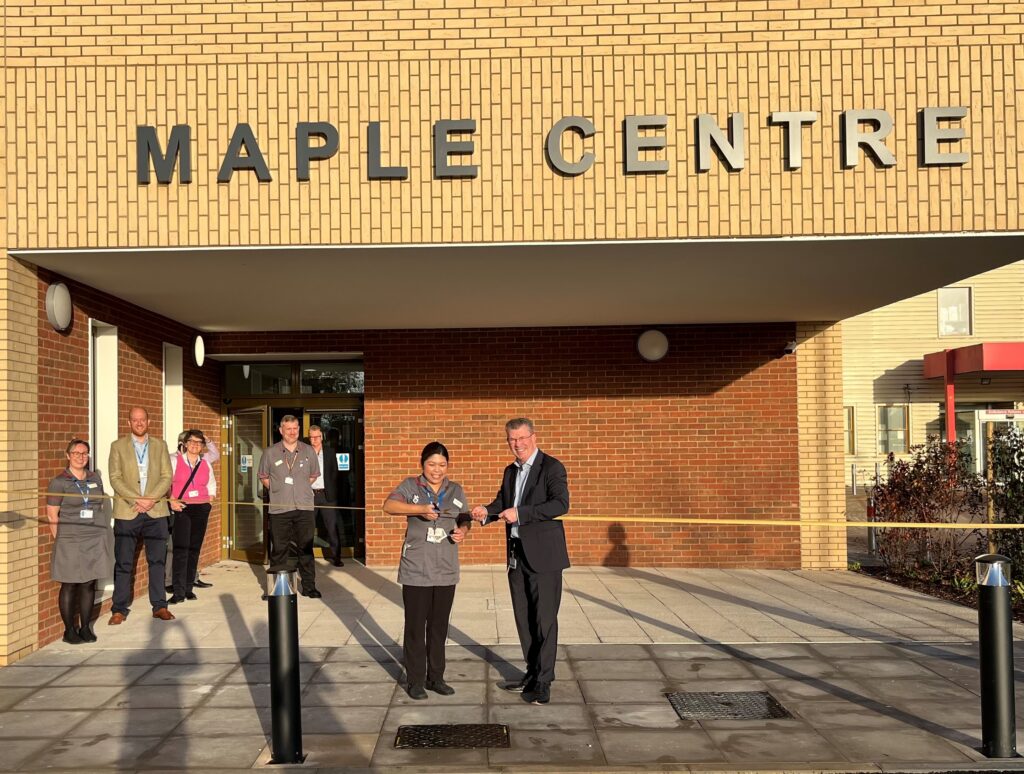 The new facility is located adjacent to the Emergency Department (ED) and will receive referrals directly from there, as well as from the Ambulance service, 111 and local GPs. The opening of the new SDEC service will facilitate early support discharge for patients needing medical and surgical care, and patients who are frail and need ongoing care and support. 
As well as a range of assessment services downstairs, a new 26 bedded acute medical assessment ward, known as Maple Centre Ward 1, is housed on the upper floor. This will enable patients who require additional treatment to receive the support they need before being safely discharged.
Several existing services have moved into the Maple Centre, including the Ambulatory Emergency Care Unit, Bridging Clinic, OPAT and VTE Clinic (teams managing the care of patients receiving intravenous antibiotics in an outpatient setting, and teams managing patients at risk of blood clots), as well as the Emergency Surgical Clinic.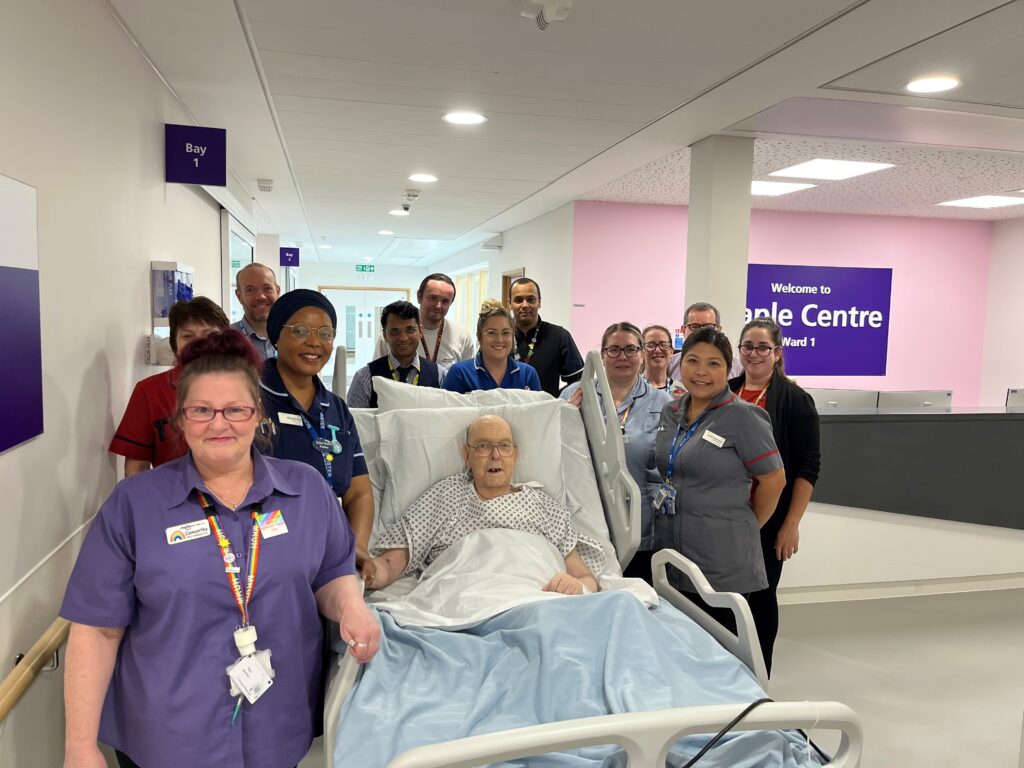 Professor Joe Harrison, Chief Executive at MKUH, commented, "Expanding our facilities to meet the needs of our growing population is so important in improving the care we can provide to local people. I am incredibly proud we are able to provide this facility to patients across Milton Keynes to ensure they continue to receive the emergency care that they need in a safe, timely manner. I would like to thank the many people working in health and care in Milton Keynes who have worked so hard to make this new building and the care that will be provided in it possible."
The Maple Centre has been part funded by £5m received from Milton Keynes City Council using contributions made by developers and housebuilders towards new and expanded local facilities.
Milton Keynes City Council Leader Cllr Pete Marland said, "As Milton Keynes grows, we're able to use developer funding to collaborate on important facilities such as The Maple Centre and I'm delighted to see the Centre opening its doors after a lot of hard work going on behind the scenes. This is a great example of local services working in partnership to make a positive difference for residents. We'll keep working together on ways we can expand and improve the care on offer."